"Glowing foxes were almost used by the U.S. military in World War II. But they..."
– Thanks, caro! :) Why you need to subscribe to Now I Know. (via caro)
6 tags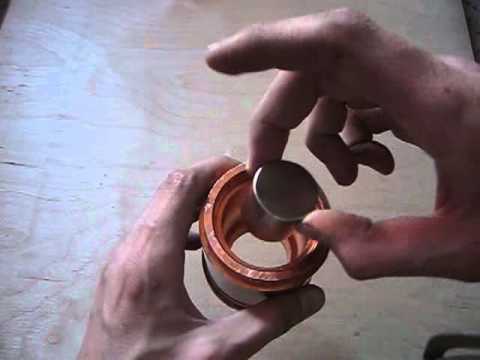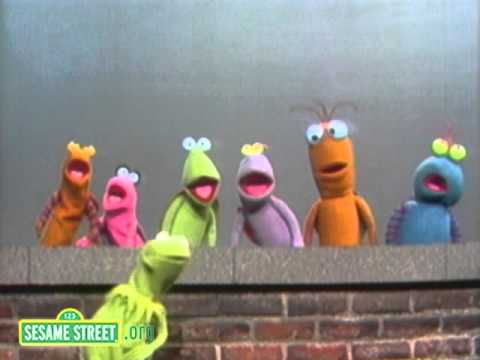 Just push play. sesamestreet: We recently...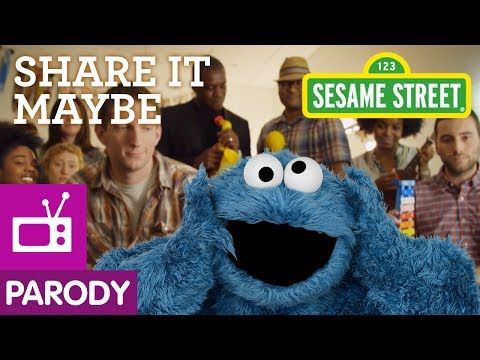 New to Now I Know? Welcome!
If you're new to Now I Know, here are a few things you probably should know about it: 1) I publish it Monday through Friday, at roughly 6:45 AM New York time.  There are times when it comes a bit later, but those are rare.   I don't publish on the weekends or on US holidays, but I'll warn you about the day off in the previous days' emails. 2) I always send from my personal gmail address.  So if...
Jeff Bezos on eBooks ... in 1998
In 1998, Jeff Bezos sat down with the Commonwealth Club to discuss the history and future of Amazon. The speech itself is amazing — one of my favorite things I've read ever. But today, I discovered that he also did a Q&A with the audience. One question in particular shows just how forward looking Bezos has been. Q. What is the future of purely electronic books, for example, of...
2 tags
The Case for the Six Man Rotation
Today's Opening Day — at least, from my Mets fan perspective — so baseball is front and center in my mind.  My e-migo Sky Kalkman tweeted this out earlier today: 6 man rotation: let's pitch our sixth-best starter more often and our best starters less often. That'll really help our team. — Sky Kalkman (@Sky_Kalkman) April 5, 2012 I replied with the below and we got...
Email as a Way to Build Your Audience: A...
On Monday, I launched Fact and a Photo, a tumblr which shares a photo and related fact each day. It's now at about 700 followers after receiving a lot of links: Laughing Squid, MetaFilter, Alltop's HolyKaw, 22 Words, some Greek site with a lot of Facebook fans, and a surprising number of tweets. Some of them also linked to my similarly themed email newsletter, Now I Know, and...
A Stupid Idea for a Two-Tiered Fantasy Baseball...
Short version: Take a regular fantasy baseball league — 5x5, fantasy points, whatever. Doesn't matter. Has to be an auction draft and a keeper league though. Determine the winner however you want. The competitors are the owners/GMs of the teams. You know, standard fare. Add a second league next to it. The competitors are agents. Winner is the agent who makes the most money in any...
Underplanning and Launching By Accident: My Recipe...
It's 10:16 PM ET right now. Yesterday, at about noon, I launched Fact and a Photo, a Tumblr which shares a photo and related fact each day. It's at 459 followers. I came up with the idea on Saturday night — about 36 hours before I launched. I found myself planning: where could I find an ad-ready Tumblr theme? Could I do this given my other obligations — family, job,...
Fact and a Photo: My new tumblr →
In the Now I Know mold, a once-a-day tumblr. :)
The End of Brittanica and the Role of Encarta
McDonalds, Taxing Those Who Are Bad at Math
I don't eat Chicken McNuggets, but a few years ago, I was in a McDonalds with a friend who noticed a strange price discrepancy. The dollar menu — all items for $1 — offered a pack of four Chicken McNuggets for, you guessed it, $1.  Great deal! But buy in bulk, and you can get a better deal, right?  This McDonalds offered a 10 McNuggets for $4.29… which, if you do the...
The Wonder Ball Goes 'Round and 'Round
Today's Now I Know focused on Kinder eggs — which are banned in the United States.  A reader (thanks Adam!) alerted me to another product called the Wonder Ball — originally, "Nestle Magic" — which followed the same pattern: chocolate on the outside, toy surprise within.   Here's an ad for it, below. So what happened?  The New York Times has the...
Citation Needed: Why Times Op-Ed Columnists Should...
Maureen Dowd is a columnist for the New York Times.  This morning, the Times published her piece "My Man Newt."  I'm not going to address the substance of the article — this post isn't intended to be about politics.    But to give context, in one part, Dowd discusses Newt Gingrich's alleged hypocrisy.  Dowd levies six distinct allegations in the course of three...
How valuable are shared links on Facebook? Not...
Facebook seems like the perfect (or, at least, best) environment for turning ideas and products into something viral.  It has three big things going for it — your messages go to many people, the people who receive the messages are people you actually know to some degree (setting aside Pages for now), and they can re-share the item in the same environment. So I've always assumed that...
Plaque Avoidance, Baseball Style
Warning: Baseball wonkery ahead. But it sure seems to me that purely as a baseball question, you would much rather give a guy a bigger and shorter contract than stretch it out over six or seven or eight years, where everyone finds themselves facing an awkward ending when the player isn't worth the money anymore and the team has to figure out how to handle it, the player has to deal with the abuse,...
mental_floss on tumblr: Nigeria's Version of... →
mentalflossr: Sesame Square — the Nigerian adaptation of Sesame Street — stars Kami, the world's first HIV-positive Muppet (introduced by South Africa's Takalani Sesame), and Zobi (pictured), a blue cab driver who educates children about malaria. The production has its lighter side, too. Zobi is the…
They update the picture of the Queen on pennies as...